Considerate Parking Campaign team out in force
Last week Accessible News founder Richard Jones joined PCSOs Liam Toomey and Ceri Price handing out flyers to parents of Cwmdare Primary School.
They were also joined by Mrs Evans Head Teacher and 4 children who were the school's designated Road Safety Officers.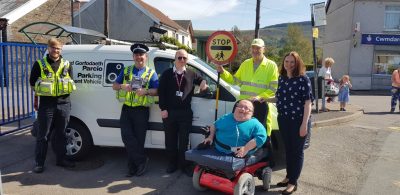 Cwmdare Primary School have experienced lots of problems with parents parking on the zig zag lines outside the school.  Parking so close to the school gates can be dangerous to children and parents as well as inconsiderate to others.  Yellow zig-zag road markings indicate that parking is prohibited and doing so can carry more than just a fine – you can be given penalty points too.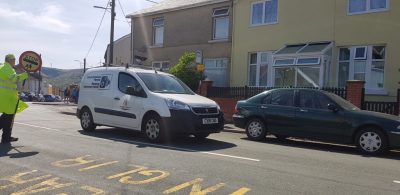 The campaign is also supported by Rhondda Cynon Taff whose Parking Enforcement Van was on hand to ensure drivers who were flouting the lars were held accountable.
Tomorrow the Considerate Parking team will be visiting Aberdare Town Centre to address the parking issues outside Caradog School.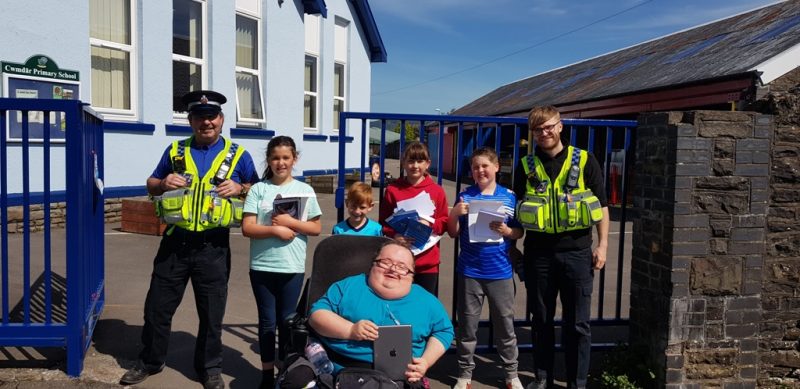 Remember…. Please park considerately, considerate parking benefits everyone!
#ConsiderateParking