Considerate Parking Campaign Day of Action!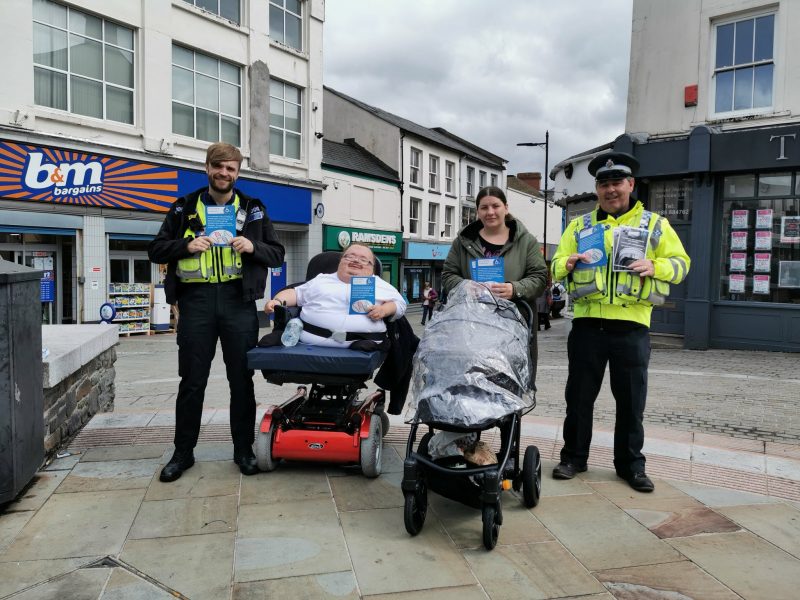 This week the Accessible News team were pleased to carry out another day of action in Aberdare town centre joined by officers from South Wales Police; this day of action was as part of the ongoing Considerate Parking Campaign.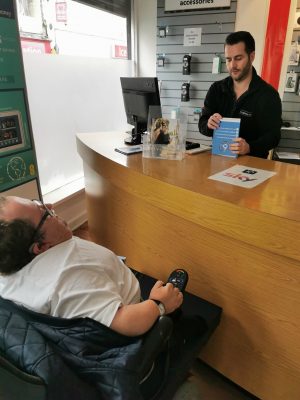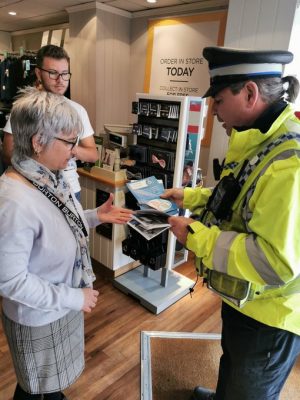 The team were able to chat to drivers, and spread our flyers to shop keeps with everyone keen to support the campaign.
Everyone involved in the campaign were especially pleased with an article published in the Cynon Valley Leader; it was great to get the support of our local paper and thanks to Laura Clements for the wonderful article.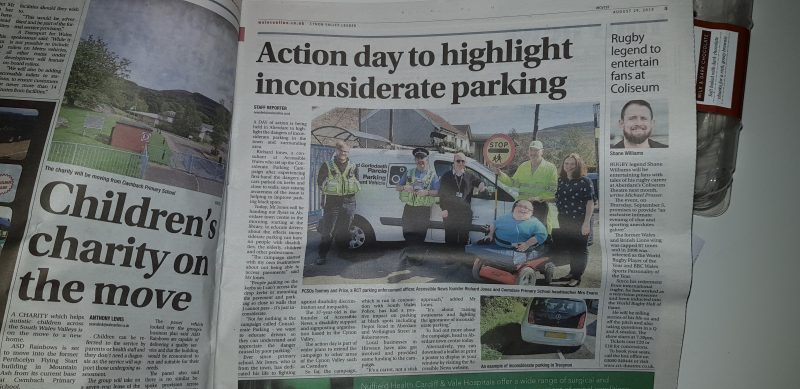 We'll be covering more areas in the near future, watch this space for updates.
If you'd like to get involved in the campaign or report an area where there is particularly bad parking please email info@accessible-news.co.uk

.  You can also download a copy of our Considerate Parking Campaign Poster

here.
Richard and the Accessible News volunteers would like to thank PCSO Toomey, PCSO Price and their colleagues from South Wales Police for their continued support.