Considerate Parking Campaign In Hirwaun
Thursday 6th February Accessible News volunteers took part in a Considerate Parking Sweep with Cllr Karen Morgan

(RCTCBC Cllr Hirwaun) and PCSO Carys Norman.
The event involved walking through various streets in Hirwaun ending at Hirwaun Primary School at the end of the school day.  Schools are known hot spots for parking problems and the team were able to talk to parents and hand flyers out informing drivers of their responsibilities when parking.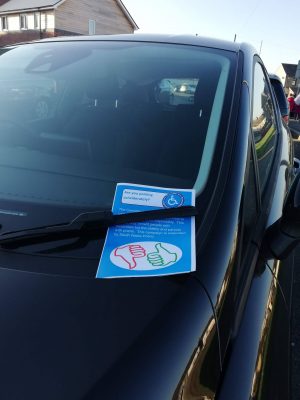 Richard made the following comment on the event today:
Our sweep of Hirwaun was very successful, we were able to cover a lot of streets looking at various parking problems.  We were able to talk to drivers about our campaign, a campaign we run in conjunction with South Wales Police.  Drivers took the information well and understood the reasons we were talking to them.

It was great to be joined by Cllr Morgan, it was a good opportunity to talk to her about the parking problems in the village, as well as talking about access issues.  We are always pleased to have the support of our councillors as it demonstrates the importance for the campaign.
Cllr Morgan's presence emphasis the strong support the campaign has from Rhondda Cynon Taff.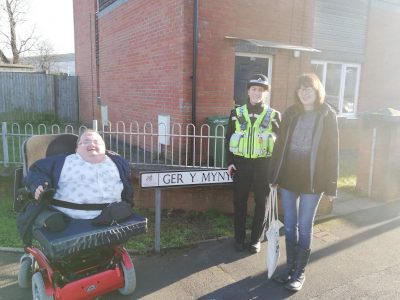 It was the first time the campaign has moved out of Aberdare East and West.  This highlights our desire to take the campaign to other areas in the Cynon Valley, and the importance South Wales Police put on supporting us.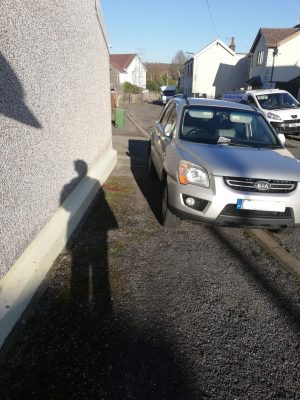 Additionally, it was good to welcome PCSO Carys Norman to the Considerate Parking team, Carys has recently become stationed in Hirwaun.  It was agreed that PCSO Norman and Cllr Morgan would join Accessible News again on a walk around the village.
If you would like to know more about our campaign please drop us an email on info@accessible-news.co.uk

.  If you'd also like to get involved in our campaign or report an area in the Cynon Valley that we can help with please get in touch.