We're continuing to Empower the resident of RCT!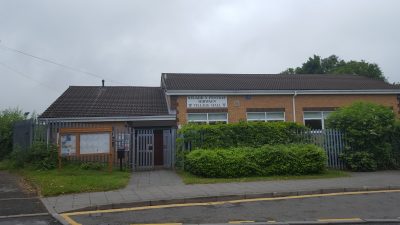 Today (Wednesday 3rd April) in our Empower Disability Advice & Support Surgery we met new clients with varied queries ranging from benefits help to claiming a blue badge.
We also met with PCSO Nicola Bryant who came to discuss dropped kerbs in the Rhigos area, as a resident had experienced difficulties using a dropped kerb in Church Road.  This is ongoing and we will keep you updated on any developments.
We are pleased to confirm that we will be continuing our surgeries in Hirwaun Village Hall on the first Wednesday of every month for the foreseeable future.  Our service is absolutely FREE thanks to our generous sponsors D Hill & Son Building Contractors

, Aberdare Ford

, Welsh Hills Bakery

and Penaluna's Famous Fish and Chips

.  We are pleased to work with a host of brilliant organisations, such as Age Connect Morgannwg, who are also happy to help our clients.
If there is anything we can do to help or if you know anyone who needs assistance in a disability related issue just pop in to see us.  For more information you can download a poster

; we are always looking to spread the word about our service we would love it if people could put posters up in their window or a local shop.
The more people that know about or service the more people we can help.