Celebrity Profile – Stephen Fry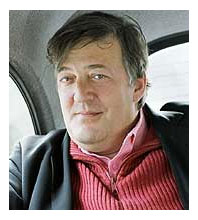 Born: 1957
Profession: Comedian, actor and writer
Significant Work: A Bit of Fry and Laurie, Blackadder (various series), the Harry Potter films, The Hitchhiker's Guide to the Galaxy and Q.I
Disability: Bipolar disorder
In 1995 Stephen Fry walked out of a West End play he was starring in, tried to commit suicide and then appeared in Europe a few days later. Stephen had to wait 37 years until he was diagnosed with Bipolar disorder. In a recent interview with Disability Now magazine Stephen explained how he is passionate about the need for people with mental health problems to develop a sense of pride:
"Once that pride is there, once we all stand up and account for ourselves and not be ashamed of ourselves, then it makes the rest of the population realise two things. One, that we are just them but with something extra. And two, how close we are."
Additionally, Stephen made a documentary exploring his own Bipolar disorder and that of other celebrities (including Joe Brand and Carrie Fisher) and of normal people. In an interview with the BBC Stephen said that he made the documentary to 'address the whole issue of stigma'.
Information taken from www.imbd.com

, www.bbc.co.uk

and Disability Now magazine

.