Celebrity Profile – Rick Allen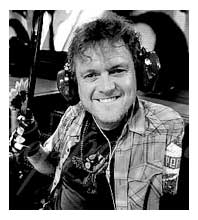 Born: 1963
Significant Work: Drummer with Def Leppard whose hits include 'Pour Some Sugar on Me' and 'Hysteria' .
Disability: Amputee
Allen had been a member of Def Leppard since the age of 15 and when he was 16 he dropped out of school to concentrate on the career of the band.
On December 31 1984 Allen was involved in a car crash which severed his left arm. In spite of this, Allen continued in the band and helped develop a drum kit which he could play using all his right arm and feet. Once this was made, Simmons (a drum manufacture) worked very closely with Allen's team and developed an electronic drum kit which he could use.
In 2001 Rick was given a Humanitarian Award for his work with the Raven Drum Foundation, which was founded by Lauren Monroe, who Rick married in 2003.