Empower Disability Advice and Support surgery is taking place today in Hirwaun Village Hall between 11am and 1pm.  Run by Accessible Wales volunteers we are here to help with your disability related queries.
We are here to help with issues such as benefits, employment, housing and social care; the surgery is set up on a drop-in basis and takes place the first Wednesday of the month in the Village Hall.
This service has been made possible thanks to kind donations from local business:
Lee Penaluna of Penaluna's Fish and Chips said the following: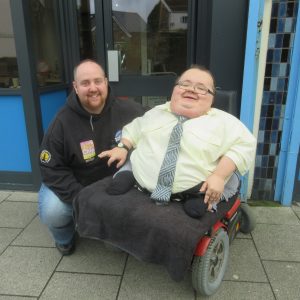 We're pleased to be a supporter of Accessible News, ensuring people with disabilities have access to information and advice for all needs.
Founder Richard Jones says the following:
The service is excellent proof of how voluntary sector can work with the business community for the benefit of everyone.  So far, we've been able to help clients with a manner of different queries, clients who may not have had help otherwise.
If you'd like to meet us to talk about a disability related issue that you or someone you know may have please call in today between 11am and 1pm.  Click here to find out more about the surgey; if you are not able to make it today our next session is below: